The Article Section of this site is designed for you. They are your stories of your experience in dealing with any of the Apollo-Ridge Schools, their administration, faculty, employee or policy. To the right are the links one case at a time. Please take a few minutes and review them. We are sure you will find them more than interesting. Don't forget to add your comments to the discussion group.
Links to related pages: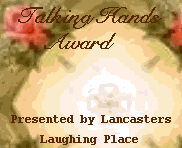 Coming Out Of The Dark! Surviving An Academic Nightmare! Nominated April 12, 1999, for the Prestigious "Talking Hands" Award for "...creative excellence provid[ing] a web site which teaches, contains teaching elements in sufficient detail, and otherwise leave[s] a visitor with something of significant value after returning to their normal daily activities."